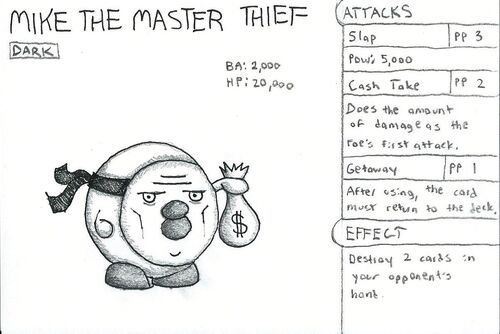 Mike the Master Thief is a Fighter Card created by Ben.
Depiction
Edit
Mike is a creepy, shady thief who often steals money from banks. He is wearing a black bandanna and holding a large sack of money.
The card has a BA level of 2,000 and an HP level of 20,000.
PP: 3
POW: 5,000
Cash Take
Edit
Does the amount of damage as the foe's first attack.
PP: 2
After using, the card must return to the deck.
PP: 1
Destroy 2 cards in your opponent's hand.
Set/Subtitle
Edit